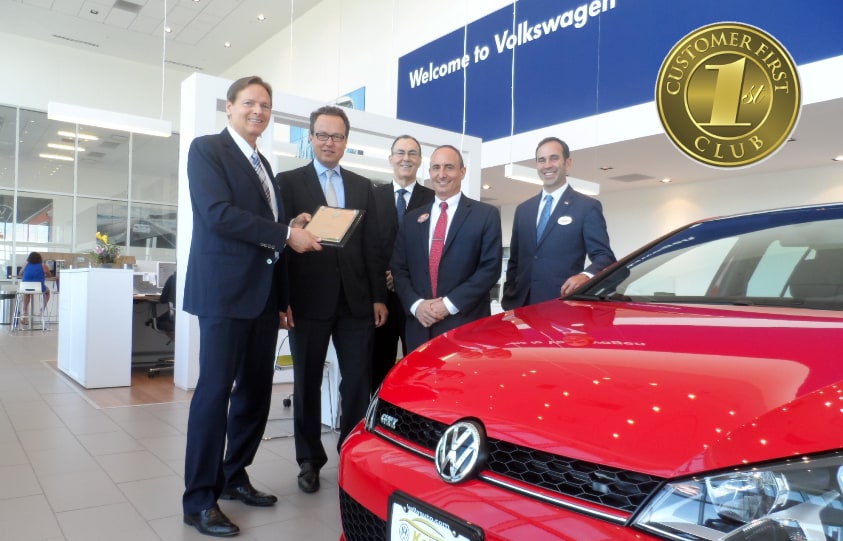 Kelly Volkswagen is celebrating it's third straight year as a Customer 1st Club award winner
The Kelly Automotive Group's Kelly Volkswagen dealership has once again been named to the prestigious Customer First Club for 2017. It is the third year in a row Kelly VW has been named a winner of the award, and shows the company's dedication to the satisfaction of all their customers in Danvers, MA.

The Customer First Club is an honor bestowed to dealers, voted on by customers, and includes a select list of Volkswagen dealers in the United States. To win the award once is a great achievement, but to win it three years in a row is something that separates Kelly Volkswagen apart from many other VW dealers, both in the state of Massachusetts as well as across the country.

Congratulations to Brian Kelly (President), Brian Heney (Chief Operating Officer) and the team at Kelly Volkswagen on this amazing achievement and thank you to the customers who made this honor possible for a third straight year.