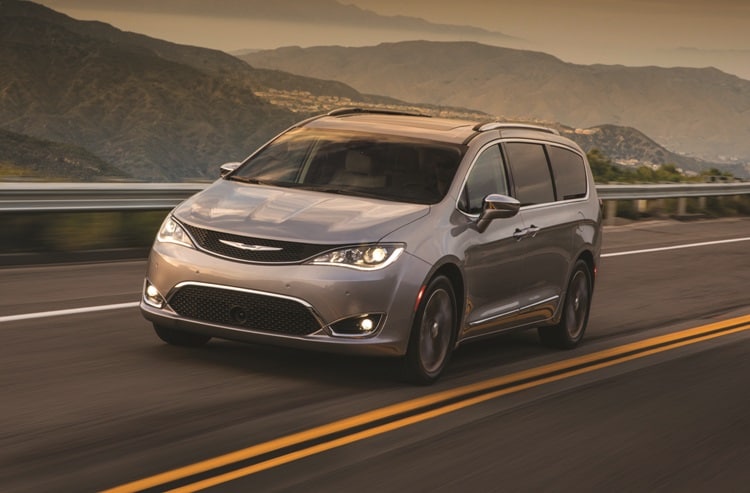 Families, truck buyers, and SUV buyers – take notice.

Cars.com, one of the leading websites consumers use for researching their next vehicle, recently named the 2018 Chrysler Pacifica as their "Family Car of the Year" topping the 2018 Honda Ridgeline and 2018 Subaru Outback for the honor.

What the editors of Cars.com loved most about the Pacifica was its practicality, ride quality, and great features, including its technological advancements.

The Pacifica's Stow 'n Go fold-flat seats were a major hit with the Cars.com panel, allowing easy cargo access and storage that is spacious enough to compete with just about any vehicle on the market today. For those who do not have families to tote around but may be considering a truck or large SUV for hauling things like furniture for example, Cars.com says you won't find a better vehicle.

Cars.com judges also enjoyed the optional built-in Uconnect Theater that keeps passengers busy on long drives, and standard features like Apple CarPlay and Android Auto.

But it's not just Cars.com editors that had great things to say about the Pacifica. The Chrysler Pacifica has a nearly perfect 4.9 out of 5.0 review rating on Cars.com from actual consumers who purchased the minivan.

"This car is great with plenty of leg room, good entertainment, beautiful color, and most of all drives very smoothly and meets all of my needs," said one Cars.com reviewer.

Another reviewer loves the new features they're discovering each day, and applauds the safety and style of the new Pacifica.

"It is loaded and we are leaning new things about it daily. We really like the safety features and styling. This is no soccer mom's van."

So whether you're looking for a practical vehicle that has the space and seating you desperately need, or a modern, stylish vehicle packed with features you want that doesn't sacrifice ride quality, Cars.com recommends you check out the Pacifica – their 2018 Family Car of the Year.