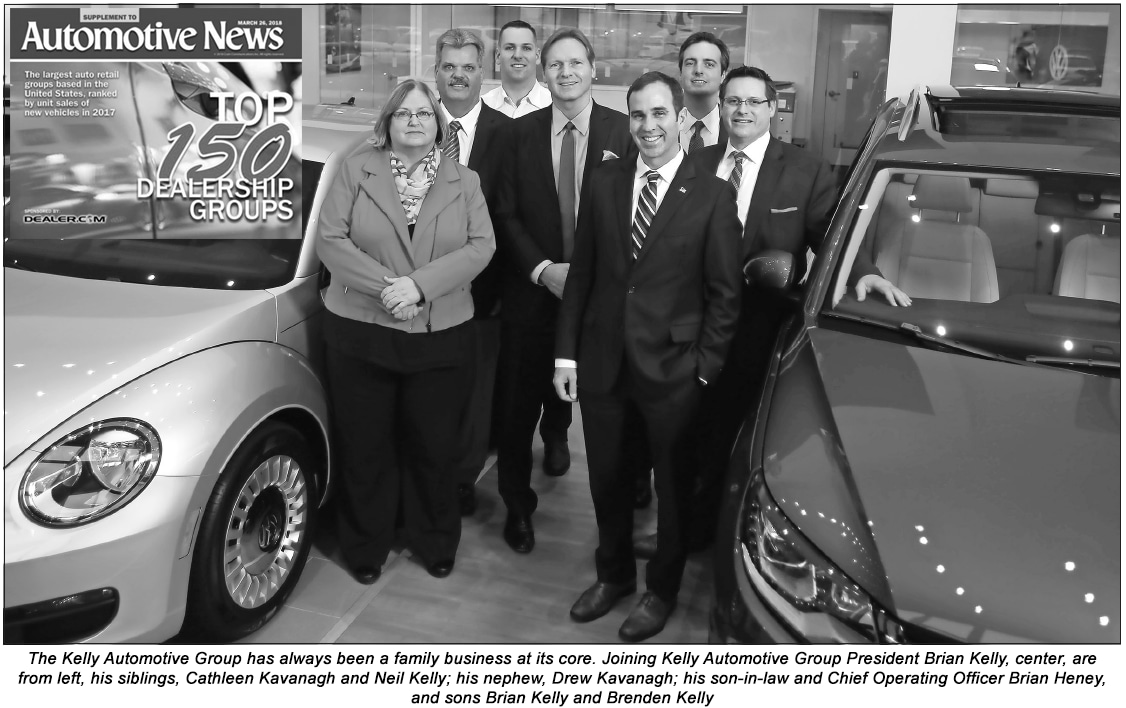 Kelly Automotive Group has again been named to Automotive News' prestigious list of Top 150 Dealership Groups in the U.S. based in terms of unit sales of new vehicles in 2017.

Kelly Auto Group has continued to grow to having 18 brands and 10 locations in Massachusetts. It is the third consecutive year Kelly Auto has made the top 100 in Automotive News' dealer rankings, and fourth consecutive year they have climbed in the rankings.

Making the Auto News list of top 150 dealers in the U.S. is an outstanding achievement and to make the top 100 for three straight years is a truly remarkable accomplishment.

It is a wonderful reflection of the culture Kelly Automotive Group President Brian Kelly and Chief Operating Officer Brian Heney have instilled while growing the Kelly Automotive brand throughout New England.

Congratulations to the Kelly Automotive Group for an amazing 2017!