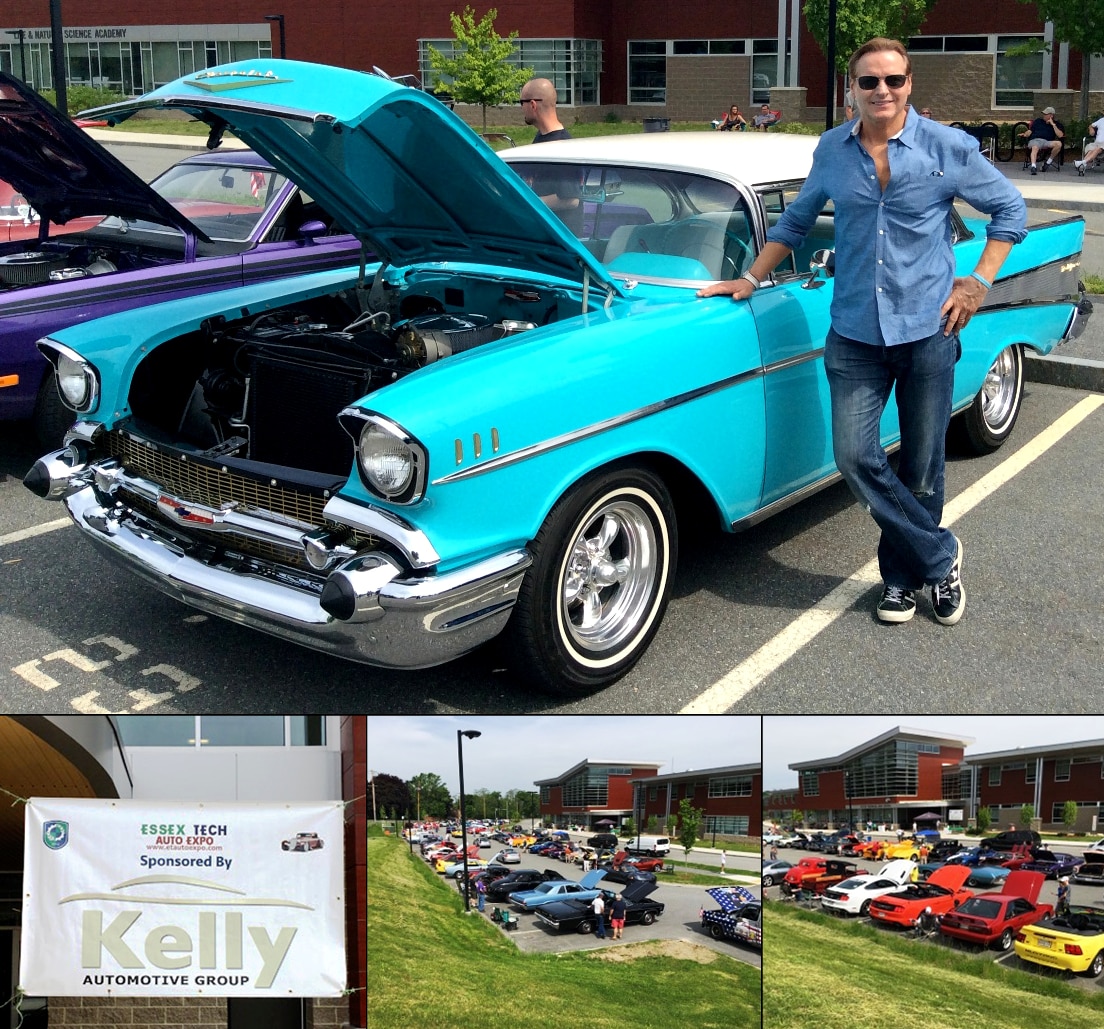 Kelly Auto Group President Brian Kelly (top) brought his vintage 1957 Chevy Bel Air to the 2018 Essex Tech Auto Expo held in Danvers, MA
Kelly Automotive Group President Brian Kelly was once again on-hand to experience this year's Essex Tech Auto Expo held at Essex Technical High School in Danvers, Massachusetts.
It is the second consecutive year that Kelly Auto has sponsored this event, which benefits the Auto Expo Tool Scholarship. Each year, Essex Tech names two graduating Seniors, one from Collision Repair and one from Automotive Technology, to receive $500 that will be used on a set of startup tools to aid them in their transition into the automotive industry.
The event hosts dozens of classics, modern vehicles, muscle cars, and more that are judged by both faculty and students. Awards are given to those who are named Best of Show, Most Original, Best Custom, People's Choice, and more.
On behalf of the entire Kelly Automotive Group family, thank you to all who attended and participated in this great yearly event. We look forward to seeing this event continue to grow in future years!