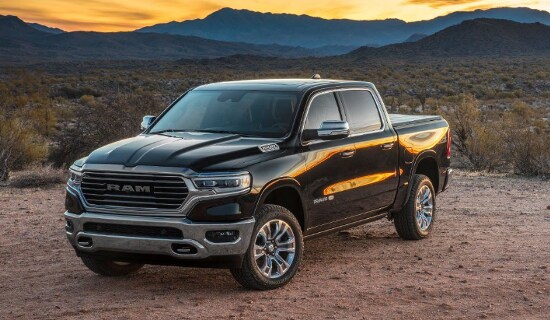 The editors at
MotorTrend
have named the
2019 Ram 1500
as the
2019 MotorTrend Truck of the Year
. Judges enjoyed the attention to detail, the styling, and refined ride in the all-new Ram 1500 provided when compared to others in its class.
MotorTrend looked for trucks that have represented exceptional value and superiority in their class while also having an impact on the automotive scene, and the Ram 1500 was their clear choice.
"For 2019, the Ram 1500 and Jeep Wrangler blew away our MotorTrend editors and judges by not only delivering class-leading capability for work and play, but truly impressive levels of refinement, technology, style and comfort," said Ed Loh, MotorTrend editor-in-chief.
Winners are chosen after being measured against six different categories: design advancement, engineering excellence, efficiency, safety, value and performance of intended function.
In addition to the Ram 1500 award, former
FCA
CEO Sergio Marchionne was honored posthumously with MotorTrend's 2019 Person of the Year award.
"On behalf of all FCA employees, we also deeply appreciate MotorTrend's recognition of Sergio Marchionne as Person of the Year. His legacy in the industry, and his lasting impact on FCA will be remembered forever," said Mike Manley, Chief Executive Officer, Fiat Chrysler Automobiles.
"Sergio was a special leader who salvaged troubled Chrysler and Fiat, saving thousands of jobs across the globe," added Lo. "He was a man who did not do something unless he was convinced it would be successful. Sergio Marchionne got the work done and he left an indelible mark on the automotive industry."