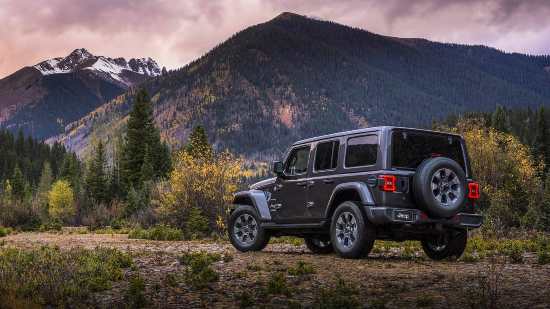 MotorTrend has named the iconic 2019 Jeep Wrangler as 2019 SUV of the Year. To be considered for such an award, vehicles must represent design advancement, engineering excellence, safety, efficiency, value and performance.

The Jeep Wrangler has always been known for its iconic style and rugged looks. While the exterior of the SUV has stayed the same since the 1940's, the 2019 version comes with a nicer interior and updated technology.
The Wrangler comes in four trims: Sport, Sport S, Sahara, and Rubicon. All four of those get a 3.6-liter V-6, 6-speed manual transmission and standard four-wheel drive. The base model (Sport) starts at $31,545 and the top-level (Rubicon) starts at $41,545.

The changes that were made to the 2019 Wrangler are subtle. According to MotorTrend, the Wrangler isn't a crossover requiring major changes to its appearance. Instead, it embraces a classic style that continues to attract people who want to remember what SUVs used to be.
"The Wrangler is a thoughtful, thorough rework of an American original," international bureau chief Angus MacKenzie said. It's laser-focused on improving the performance of its intended function right down to the last nut and bold."