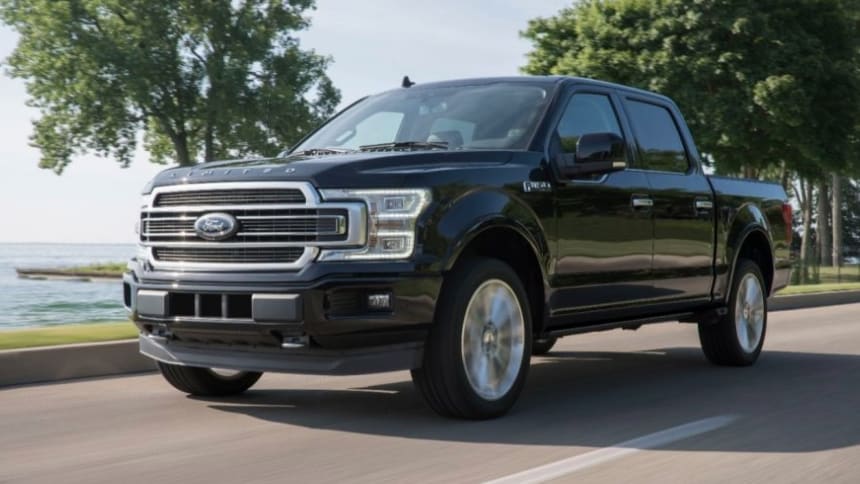 The 2019 Ford F-150 Limited Photo Credit Ford
If you like power, durability, and an overall "Ford Tough" look, look no further than the new 2019 Ford F-150.

The Limited comes with a high-output 3.5-liter EcoBoost V6 engine, making it the most powerful light-duty pickup in America.

"F-150 Limited customers created their own success. The truck is their reward", says Todd Eckert, Ford truck marketing manager. They wanted more power, so we combined Raptor's engine with Limited's business-class features to deliver Baja fierceness, boardroom style and the grit to tackle tough jobs".

By having the Raptor's 450-horsepower engine, the top-tier F-150 gains 75 horsepower and 40 pound-feet of torque this year.

Now that we have discussed the power of the 2019 F-150, we'll get into the interior of the high-end truck. This year's model comes with a slightly upgraded interior, with Camel Back two-tone, soft-touch leather. To provide better cooling performance, Ford says it has enlarged the ventilation holes in the seats.

According to CNET, the rest of the F-150 Limited's lineup carries over from last year, with a long list of luxurious features: Massaging front seats, heated steering wheel, heated and cooled front seats, 22-inch wheels, and a 360-degree camera system. As far as technology goes, Ford's Pro Trailer Backup Assist towing feature and Sync 3 touchscreen infotainment will both be included.

After America truck enthusiasts had asked for a more powerful truck, Ford made sure they delivered.


Shop our 2019 Ford F-150 today!