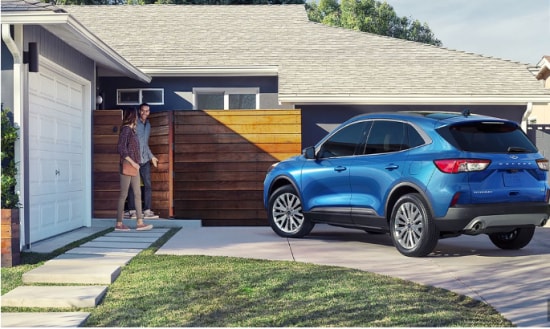 Spring is here which means that the 2019 New York International Auto Show is right around the corner. This event follows the 2019 Chicago Auto Show and the 2019 Boston Auto Show, which both took place earlier this year.

While there are several new vehicles making their debut, the 2020 Ford Escape has been leading the way in terms of making headlines.

According to Forbes, the 2020 Escape in one of the biggest new vehicle introductions and also happens to be Ford's most important vehicle and second best seller behind its F-Series pickup. In addition to to the standard internal-combustion version, Ford will offer an updated hybrid version, as well as a plug in model that will arrive in 2020.

The 2020 Escape has been completely redesigned for the new model year. A new platform, styling and power trains will be featured on the new SUV. Ford has also revamped the Escape's interior by featuring a 12.3-inch digital instrument cluster, twist-dial gear selector and a re-skinned version of Sync 3 for the SUVs infotainment system.

The 2020 Ford Escape and 2020 Ford Escape Hybrid will go on sale this fall.


The 2019 New York International Auto Show will go from April 19th-April 29th, 2019. You can buy your tickets here.