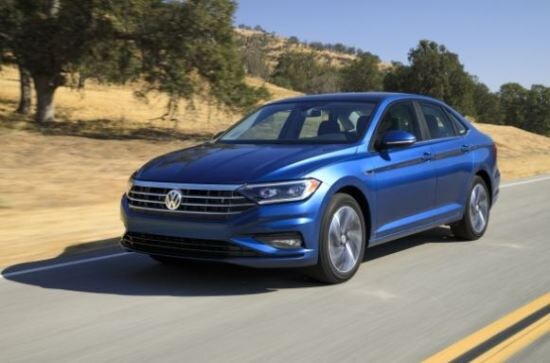 For teenagers and parents of teenagers looking for a safe and reliable car for the new school year, the
Volkswagen Jetta
may be a perfect fit.

U.S. News & World Report recently named the VW Jetta as the 2019 Best New Car for Teens in the $20,000 - $25,000 category. The award highlights vehicles based on a combination of available driver assistance features, safety and reliability ratings, and critical acclaim.

In order to be considered for such an award, a vehicle must have the best combination of reliability ratings, crash test scores, available driver assistance features and top critical recommendations in the U.S. News Best Cars ranking in its price category.

In addition to demonstrating advanced safety features, U.S. News' list also spotlights vehicles that encourage healthy driving practices coupled with low lifetime ownership costs
. For 2019, the list shows that there is some common ground between vehicles young adults will be content with and safety technology that allows parents to breathe a sigh of relief

.
"We are so pleased for Jetta to be recognized as a 2019 Best New Car for Teens," said Scott Keogh, CEO and President, Volkswagen Group of America. "The seventh-generation car features an excellent combination of technology, styling, and value, and continues to be one of Volkswagen's best-selling vehicles in the United States."

The redesigned 2019 Jetta is longer, wider and taller and offers a more spacious cabin as well as a fully digital instrument cluster. In the new Jetta, you can find that it is equipped with more technology, more driver-assist safety features, and a new 1.4-liter turbo-four backed by a new eight-speed automatic.
With a combination of more technology, enhanced safety features, and an affordable price, it is easy to see why the 2019 Volkswagen Jetta is great fit for teens

.
Shop the 2019 Volkswagen Jetta at Kelly Volkswagen in Danvers, MA today!