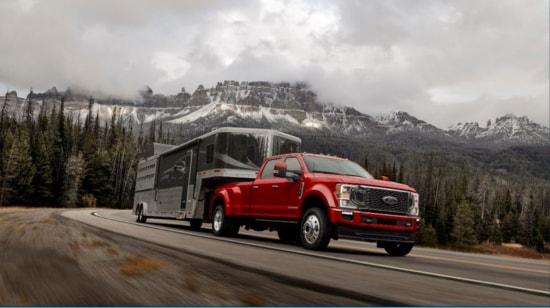 2020 Ford F-450 Super Duty Truck
Those of you who are truck enthusiasts, you're in for a treat.

According to Automotive News, the 2020 Ford Super Duty trucks will include a second V-8 engine option. The truck line, which consists of F-250, F-350 and F-450, will have its first upgrade since the 2017 model year.

Ford has promised that the new 2020 F-Series Super Duty will offer its highest-ever conventional, gooseneck and fifth-wheel towing and payload ratings. In addition to next-level capability, the 2020 Super Duty will also offer next-level power. By featuring two engines, the 2020 Super Duty will be considered the most powerful Ford pickup in its class.

"Super Duty customers have demanding and diverse needs-from towing heavy trailers to repairing critical infrastructure," said Kumar Galhotra, Ford president, North America. "Productivity is their lifeblood and their truck is their biggest tool. Our new Super Duty has more power, more payload and towing capability and better technology than ever to help these customers build a better world."

New technology is also a new feature that we will see on the 2020 Super Duty. Ford's new Super Duty lineup will receive new driver-assistance technologies, upgraded infotainment options, and updated exterior and interior features.

According to CNET Roadshow, Ford's engineers have added the Pro Trailer Backup Assist, a feature that is familiar from the Ford F-150. It allows drivers to steer a trailer while reversing by simply twisting a knob on the dashboard.

While we won't expect to see the 2020 Ford Super Duty in showrooms until this Fall, we will have a sneak peak of it at the 2019 Chicago Auto Show which runs from February 9th though February 18th.


Click here for our current lineup of Ford Super Duty pickup trucks today!