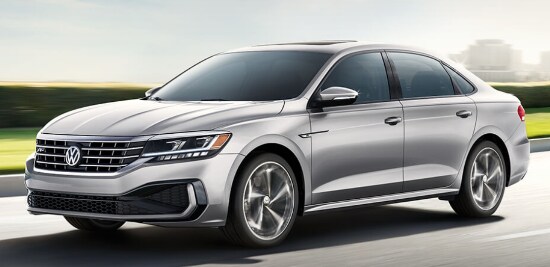 Volkswagen debuted the updated 2020 Passat at the Detroit Auto Show, and it sure looks like there is a lot to see with the midsize sedan.

The new sedan has no shortage of features when it comes to both the design and performance. In fact, Volkswagen has listed seven ways the Passat will win you over. Here is a rundown of what is new and exciting about the 2020 Passat.

For the new model year, the Passat comes with a new front end which features a large grille with slim headlights, which gives it a determined expression. New 17-inch wheels are now standard along with a brand new color option-Aurora Red.

According to Volkswagen, the interior includes a new 6.3-inch touchscreen infotainment system along with four interior trim colors. As far as safety goes in the 2020 Passat, Volkswagen has equipped the sedan with standard forward collision warning, automatic emergency braking with pedestrian detection, and blind spot warning.

Last, but not least are the impressive new technology features that come in all 2020 Passat models. In the base model (S), you can find Blind Spot monitoring and Front Row Assist. Park Assist, Lane Assist, and Adaptive Cruise Control are also available in some trims. App Connect allows you to integrate your iPhone or Android, controlled through the center console's 6.3-inch glass screen.

Eight years after the Passat last made its redesign debut, it sure looks like customers have a lot to look forward to for 2020.



Shop our current Volkswagen Passat lineup online today!