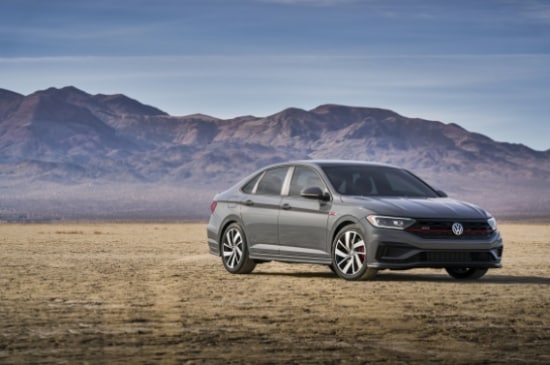 To all of you Jetta enthusiasts, we have exciting news for you:

Volkswagen has announced that the 2019 Volkswagen Jetta GLI made its debut at the Chicago Auto show this February. The new GLI model increases the performance ante with more power, sharper handling and GTI and Golf R features.

Back in 2018, Volkswagen completely overhauled the compact Jetta to cater specifically to American buyers, with bolder design, more interior space and new technology.

"Volkswagen has been long synonymous with smaller, sporty cars," said Scott Keogh, CEO, Volkswagen Group of America. "The redesigned 2019 Jetta proved once more than its combination of design, technology and value continues to resonate with buyers. The 2019 GLI takes the Jetta foundation and adds performance features from the Golf GTI to give buyers a true sport sedan."

Features such as MQB architecture, coupe-like profile and oversized grille are included on the redesigned Jetta. In addition to being one of the five hottest cars at the Chicago Auto Show, Volkswagen has given the compact sedan 228 horsepower, independent sport suspension, and a new red trim.

The 2019 Volkswagen Jetta GLI will be available in two regular trim levels and a 35th Anniversary Edition. While pricing is yet to be announced, we can expect to see the 2019 Jetta GTI on sale in Spring 2019.