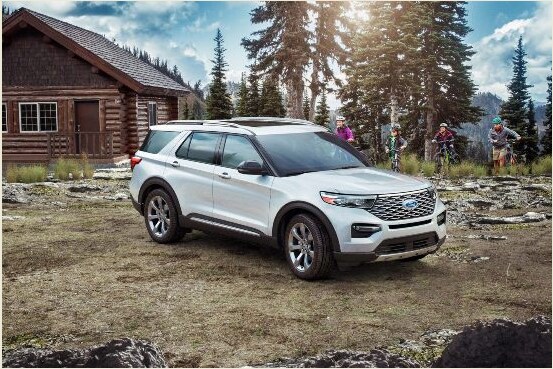 The 2020 Ford Explorer has revealed itself this past week at the 2019 Detroit Auto Show. America's best-selling SUV has undergone a complete redesign and is loaded with new technology and safety features. Here is what we can expect to see in the new Explorer:

Two additional trim levels will be added to the 2020 Explorer: the ST and Hybrid. Notable features in the new Hybrid include an EPA-estimated range of more than 500 miles between gas station fill-ups.

Given the powerful twin-turbocharged 3.0-liter EcoBoost V-6 engine, the ST model is great for those who prefer a sporty performance in the SUV. In addition to its more powerful engine, the ST is expected to be the fastest SUV on the market.

"It will be the fastest SUV under $60,000," Scott Slimak, Explorer vehicle engineering manager, said.

In addition to the two additional trim levels, the 2020 Explorer has upgraded their safety features. Ford's Co-Pilot system is now standard on all models. The safety feature includes automatic emergency braking with pedestrian detection, blind spot warning, lane keep assist, automatic high-beam headlights and optimal reverse automatic braking.

In the 2020 Explorer, Ford wanted to make sure they were giving drivers everything they want in an SUV. Capability, comfort and design have always been the key ingredients for the Explorer and it appears that Ford has provided all three.

"We obsessed about what Explorer customers need and want," said Bill Gubing, Explorer chief engineer. " We met with customer groups, pored through internet forums, and dissected social media posts to determine what they love about today's Explorer and understand their pain points. Then we found ways to improve it across the board. Every enhancement on this all-new Explorer was inspire by our customers."

We can expect to see the 2020 Explorer in showrooms this summer 2019.


The 2019 Boston Auto Show will start Thursday, January 17th and run through Monday, January 21st