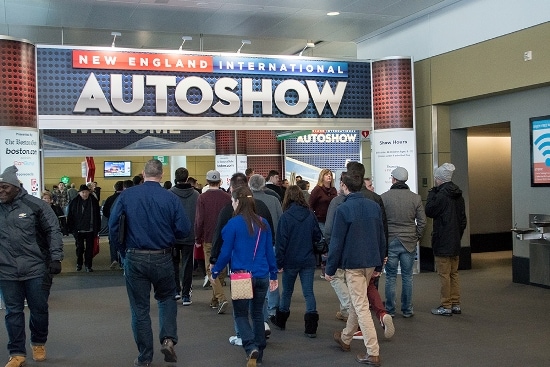 Courtesy of Boston Auto Show

In the days leading up the Boston Auto Show, we talked about which new vehicles we can expect to see. The 2019 Honda Passport, 2020 Jeep Gladiator, and 2019 Nissan Altima were all highly anticipated new products that made their debut at the largest auto show in New England.

Honda has been talking about the new 2019 Passport months. The SUV, which is sized between the CR-V and Pilot, comes with all-wheel drive (AWD) is great for the outdoors. The midsize SUV made its debut at the 2019 Boston Auto Show after being on display at the 2018 LA Auto Show and 2019 Detroit Auto Show.

Jeep revealed its first return to the pickup segment in more than 25 years. The 2020 Jeep Gladiator has been highly anticipated ever since Jeep announced its plans to bring the pickup model back. According to the Boston Herald, the Gladiator made its debut with a 285-hp V6 engine.

Other new models than were revealed at the 2019 Boston Auto Show were the 2019 Nissan Altima, and 2019 Ford Ranger. According to the Boston Herald, the 2019 Altima has been completely redesigned and comes with AWD. The 2019 Ford Ranger, which has been highly anticipated since being announced, was also on display.

All of the Kelly Automotive Group manufacturers are running auto show discounts through the end of the month. Visit us online at Kelly Auto to save up to $600!