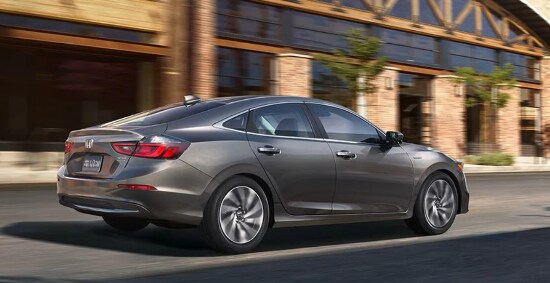 Every year, awards are given to vehicles that have outstanding safety ratings, This year, the Insurance Institute for High Safety (IIHS) has named the 2019 Honda Insight their Top Safety Pick + of the year.

There are several factors that come into play while rating the safety features. One feature on the 2019 Insight that really stood out was its crash-safety performance. According to Car and Driver, IIHS uses a set of tests to evaluate vehicles for crash-worthiness in the United States. One of those tests includes grading the cars on a scale of Good to Poor.
There are
two types of Top Safety Pick awards: the Top Safety Pick and Top Safety Pick +. The latter of which requires that the vehicle must earn an advanced or superior rating for front crash prevention and a good headlight rating.

The 2019 Insight aced the IIHS's tests across the board.

In addition to being a Top Safety Pick +, the 2019 Insight comes with spacious interior, fuel efficient powertrain and an attractive exterior.

According to Managing Editor at The Car Connection, Aaron Cole, has said that small cars such as the 2019 Insight will be the new normal in the near future.

"Forget the other Hondas to wear the Insight name, the 2019 Honda Insight is what "normal" will look like for small cars in the near future."

The future is certainty looking bright for the 2019 Honda Insight.