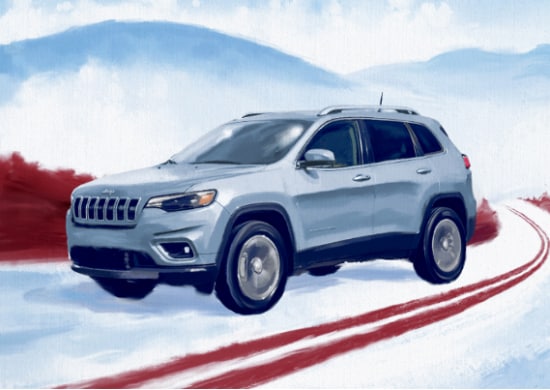 Photo Credit: Cars.com
When it comes to American-made vehicles, many may wonder: which one is considered the most American?

According to Cars.com, the 2019 Jeep Cherokee has been named the most American car for the second year in a row. The American-Made Index (AMI) by Cars.com analyzes a range of factors to determine which new cars and trucks contribute more to the U.S. economy, regardless of where a manufacturer's brand is headquartered.

The annual study calculates the total impact the production of a vehicle has on the local economy using a formula that includes where its parts are sourced from, where it is built and how many jobs it creates. Along with the AMI, Cars.com also conducted a survey that asked customers how important buying an American car is to them. Depending on the customer's age, their responses differed significantly. According to the results, 61% of car shoppers 18-34 said they cared if the car they buy benefited the economy, compared to 71% of customers age 35-54.

Nearly 72% of the Cherokee's parts are made domestically, such as its engines and transmissions. In the Cars.com survey, they found that 71% of American consumers believe in buying domestic "significantly or substantially" contributes to the U.S. economy.

The Jeep Cherokee received a mid-cycle refresh for the 2019 model year. The refresh came with more advanced technology features and a new available engine. Other new features that come in the newest model are standard 7-inch infotainment system, standard Android Auto and Apple CarPlay, updated exterior styling and available hands-free power liftgate.

In addition to the Jeep Cherokee, other vehicles that fell on the list of Top American-Made Cars include the Ford F-150 and five Honda models which include the Accord, Pilot, Passport, Odyssey, and Ridgeline.
The 2019 Jeep Cherokee is available at both Kelly Jeep Chrysler and Kelly Jeep Chrysler Dodge Ram. Visit us online today to browse our selection!