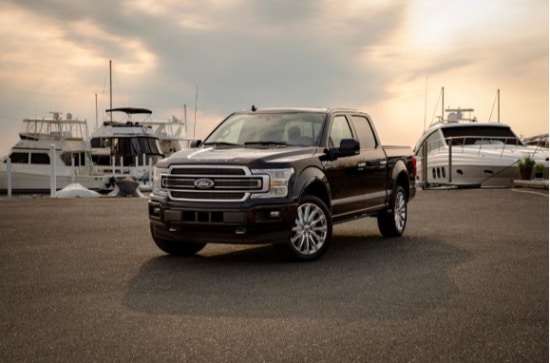 Ford earned four best-in-segment J.D. Power 2019 Automotive Performance, Execution and Layout Study (APEAL) awards-more than any other automaker.

According to Ford, the awards that the automaker received were a part of the 2019 J.D. Power APEAL study. Ford trucks swept all three pickup segments, with wins for the new Ford Ranger in midsize, F-150 for the third consecutive year in large light-duty and Super Duty in large heavy-duty.

As far as large SUVs are concerned, the Ford Expedition took top honors for the second straight year.

Key findings in the 2019 J.D. Power APEAL study included the following:
Scores in all 10 categories improve in 2019: Ten vehicle categories were examined, all of which have improved in appeal since 2018. Categories showing the most improvements are infotainment (+10 points) and visibility and safety (+6).

Gap between luxury and mass market brands narrows: The average APEAL score for luxury brands is 853 points, compared with 818 for mass market brands.

Satisfaction gap between cars and SUVs shrinking: The slowdown in industry improvement for 2019 vs. 2018 is primarily caused by lack of overall improvement in cars, whereas SUVs improve by seven points. SUVs gain the advantage in most other areas, including driving dynamics; storage and space; visibility and safety; and seats.


With four segment awards and a total score of 828 out of 1000, Ford brand vehicles improved by four points over the last year, averaging 10 points higher than the average among non-premium brands, according to Automotive World.

"Ford's truck dominance now extends from Ranger to F-Series, thanks to our deep customer insights and constantly listening to deliver the smart and insightful features they want and appreciate," said Hau Thai-Tang, Ford chief product development & purchasing officer, "Our additional results with Ford Expedition and Lincoln Navigator reaffirm we're making the right choices with more to come."

Shop Our New Ford Inventory Online Today