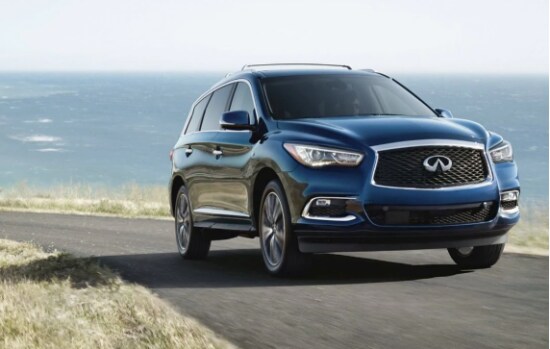 2019 INFINITI QX60 shown in Hermosa Blue
The 2019 INFINITI QX60 has been named in U.S. News & World Report's 2019 Best Cars for the Money awards as the winner in the Luxury 3-Row SUV category.

According to U.S. News & World Report, the Best Cars for the Money methodology combines quality and value data into a composite score. Within each of the 14 categories, the vehicle with the highest score is named Best Car for the Money in that category.

Quality is measured determined by the overall score a vehicle achieved in the U.S. News car ranking at the time the awards are calculated. As far as rankings go, they are updated regularly and compare vehicles on the basis of safety, reliability and a consensus of industry experts' opinions.

Last, but not least, is the value of the vehicle. That is measured by a combination of a vehicle's five-year total cost of ownership and the average price paid of the vehicle at the time the awards are completed, as calculated by TrueCar.


Shop our new 2019 INFINITI QX60 SUV today!