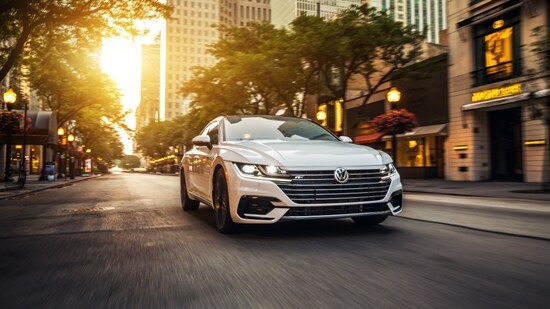 Volkswagen has added a new sedan to the family...

The 2019 Arteon is the newest addition to the Volkswagen lineup. According to Cars.com, the all-new sedan has replaced the previous CC model, though it is slightly bigger. After making its debut at the 2018 Chicago Auto Show, the Arteon has finally gone on sale.

Here is what the Arteon has to offer:

Performance: In regards to performance, 4MOTION all-wheel drive (AWD) will be available as driving conditions change. Power is distributed between the front and rear wheels to help optimize traction and stability. The Progressive steering system provides a quick response to driver input at higher speeds.

Technology: Technology plays a major role in the new Arteon. App-Connect is a safe way to communicate with others while on the road. To start App-Connect, simply plug in your compatible smartphone and watch as your apps appear on the touchscreen display. In addition to the App-Connect, the available Digital Cockpit displays your information digitally in a high-resolution, customizable display.

Safety: Keeping drivers safe is a top priority. The Arteon comes with safety features that are meant to help prevent any trouble on the road. The Rear View Camera System benefits drivers with the view of a wide lens when needed. This feature can help you see obstacles while backing up.

Last, but not least, are the available trim levels. The 2019 Arteon will come in five trims: SE, SE with 4MOTION, SEL, SEL R-Line, and SEL Premium R-Line.