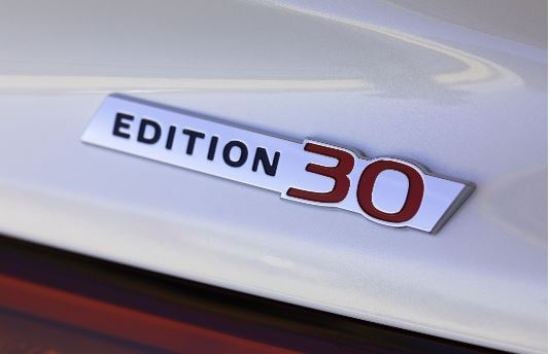 The year 2019 is a big one for INFINITI...

The luxury automaker celebrates its 30th anniversary this year, and they are marking the milestone by introducing the INFINITI EDITION 30 models. The Edition 30 lineup will consist of five special-edition vehicles.

According to CNET, the Edition 30 lineup will include specially trimmed and equipped versions of INFINITI's Q50, Q60, QX50, QX60, and QX80 models. Each model will feature a black-on-white color scheme with white paint, dark chrome trim for the grille and rear garnish, black side mirrors and a dark finish for the wheels.

The INFINITI suite of driver-assist tech-including adaptive cruise control, surround-view cameras, and front and rear emergency braking, will all come standard as part of the ProAssist package on non-Edition 30 INFINITIs.

"INFINITI was born to redefine the rules within the luxury space, and we continue to deliver a level of luxury that is meant to be lived and to be experienced to the fullest," said Jeff Pope, group vice president, INFINITI Americas. "The INFINITI 30 Edition models are the latest representation of this vision, bringing together inspired design and advanced driver assistance technology that we pioneered."

The INFINITI Edition 30 series will make its debut during this year's Pebble Beach Concours D'Elegance and will arrive at retailers in the fall of 2019 as 2020 models.



In addition to INFINITI celebrating its 30 year anniversary, this milestone is also significant to Kelly INFINITI, which happens to be the first INFINITI dealership in the United States.