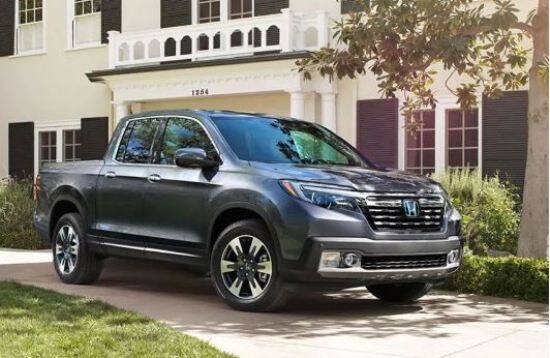 Over the years, more and more Americans have become intrigued by mid-size pickup trucks. In fact, they have become so intrigued, that Cars.com decided to create their first mid-size pickup truck challenge.

The winner? The 2019 Honda Ridgeline.

According to Cars.com, three judges from their editorial team individually awarded points in 19 separate categories for the competition. Due to the fact that pickup trucks are meant for work, the judges tested them both empty and with 1,000 pounds of payload. Also evaluated were cargo boxes and provisions, ride, handling, fuel economy, front and backseat comfort and amenities, safety and driver-assistance features and more.

The most impressive category was how the truck worked overall. The cabin environment was said to be the most pleasant out of any of the trucks, with plenty of passenger space for five people, wide seats, lots of legroom, and a massive center console.

The 2019 Honda Ridgeline earned a total of 425 points. Those points were earned based on its ability to handle trucks tasks while offering a comfortable cabin that was the most family-friendly in this test by far.
"Mid-sized pickup trucks are a class where brand loyalties are less ingrained than they are with full-size trucks," said Jenni Newman, editor-in-chief of Cars.com. "We decided to pit two newcomers, the Ford Ranger and Jeep Gladiator, against the GMC Canyon and Honda Ridgeline-two top finishers from a 2016 mid-size trucks challenge on PickupTrucks.com. The results came from intensive testing and have nothing to do with exterior styling or image-these conclusions can't be drawn from looking at a brand name or a few photos."

In addition to earning the mid-size pickup challenge, the 2019 Ridgeline also earned a Top Safety Pick by the Insurance Institute for Highway Safety earlier this year.