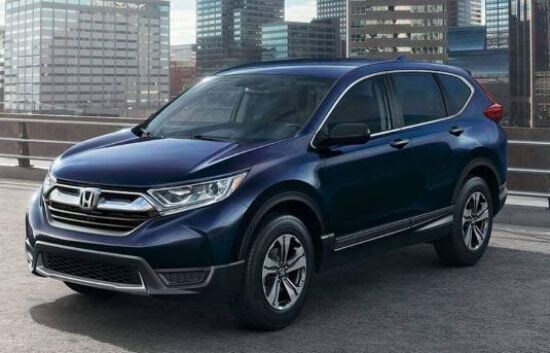 The first semester of college is underway, which means there are plenty of young drivers who may be looking for a safe and affordable vehicle to get around campus if they don't have one already.

Business Insider recently came out with a list of 10 Best New Cars, Trucks, and SUVs for College Freshman. The 2019 Honda CR-V was number one on this list. With a base price of $24,500, the CR-V has been an outstanding vehicle since it was first introduced in the 1990's. The compact crossover combines Honda reliability with versatility, cargo capacity, and better 30 mpg in highway driving.

The Honda CR-V competes with several other mid-size SUVs. In fact, one of its direct competitors, the Toyota RAV4, was outperformed by the CR-V, according to MotorTrend. In addition to being Honda's best-selling vehicle, the SUV was also named MotorTrend's 2018 SUV of the Year.

After being redesigned in 2017, the 2019 Honda CR-V offers plenty of amenities that college students can appreciate. One notable feature is the 7-inch Display Audio Touch-Screen, which allows you to touch, pinch and swipe your way through music, podcasts, and navigation.

College students are in the digital age, so constantly being plugged in is important. With the USB Connectivity, you never have to worry about you or your passengers not having a fully charged phone. You can also tap into your smartphone using Apple CarPlay or Android Auto Integration. This feature allows you to receive messages, get directions, and access your music library.

Whether you commute to school or are looking for a vehicle that will get you around, the 2019 Honda CR-V is a great fit.