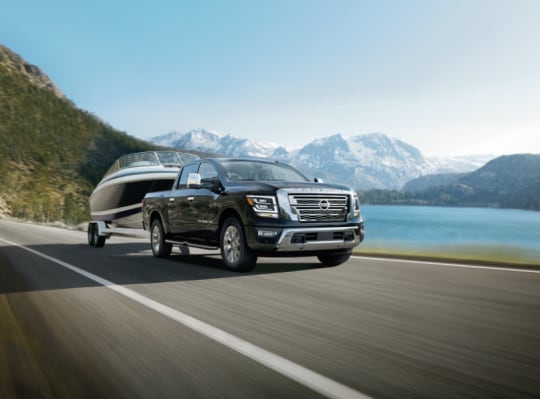 There are several new and exciting changes coming with the 2020 Nissan Titan and Titan XD...

According to Nissan, the family of 2020 Nissan Titan full-size pickups will be receiving a big redesign this year. Featured in the Titan will be substantial powertrain updates and unique styling across trim levels.

One notable change is on the Titan XD model, which is built on a stronger frame is about 15 inches longer than its Titan sibling. The updated "five-eighth ton" Titan XD is designed to give those with demanding work a more comfortable affordable alternative to a three-quarter-ton truck.

Every Nissan Titan is powered by a 5.6-liter Endurance V8 gasoline engine rated at 400 horsepower and 413 lb-ft of torque. Both standard horsepower and torque ratings are the best-in-class.

As far as the exterior goes, the new Titan comes with unique grille designs and styling which provides a higher degree of differentiation among grade levels. On the inside, the Titan has an improved interior as well as an 8 or 9-inch touchscreen display.

Standard features round out the Titan's technology suite, with all models getting Nissan's Safety Shield 360 as standard equipment. The suite of technologies includes both forward and reverse automatic braking-the former including pedestrian detection, the latter a class-exclusive feature-along with blind spot warning, lane departure warning, rear cross-traffic alert and high beam assist.

Pricing for the 2020 Nissan Titan starts at $36,190 and the 2020 Titan XD starts at $44,580.