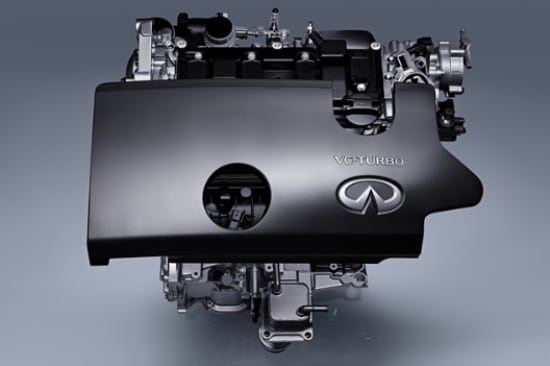 For the second consecutive year, the INFINITI VC-Turbo has been named to Wards 10 Best Engines and Propulsion Systems.

The engine, which is the world's first production variable compression engine, can adjust its compression ratio to maximize performance and efficiency. In the 26th year of this competition, the VC-Turbo engine was up against a wide range of new and significantly improved powertrains from manufactures around the world.

The powertrain is exclusive to the 2020 INFINITI QX50, which makes the SUV one of the few vehicles in its segment to offer sliding and reclining rear seating. Due to the VC-Turbo's favorable power-to-weight ratio and small size, the cabin of the QX50 has more interior space and allows more legroom for rear passengers (38.7 inches to be exact).

In operation, the QX50's VC-Turbo engine offers any compression ratio between 8:1 (for high performance) and 14:1 (for high efficiency). The engine delivers 268 horsepower at 5,600 rpm and 280 lb ft at 1,600-4,800 rpm.

"When developing the VC-Turbo engine, we wanted to create a powertrain that had the power and performance of a far larger engine while still retaining the favorable fuel consumption of a turbocharged four-cylinder," said Jeff Pope, group vice president, INFINITI Americas. "This engine's ability to continuously adjust its compression based on a driver's input allows it to provide peak performance at any given situation, making it an ideal engine for a variety of vehicles and applications."



Shop the 2020 INFINITI QX50 at Kelly INFINITI in Danvers, MA today!