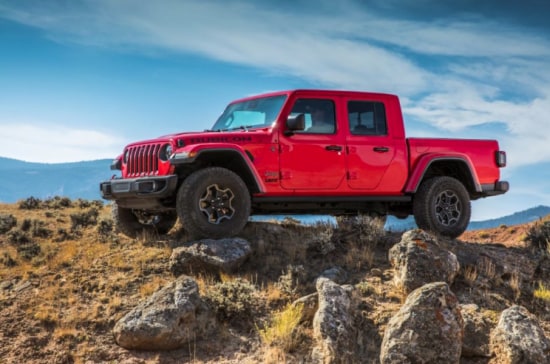 Let the real fun begin.

We are already over halfway through 2020, and there is a lot to look forward to in regard to what Jeep has planned for 2021.

After overwhelming consumer demand, the 2021 Jeep Gladiator will get an Eco Diesel option for its new model year. The Gladiator, which was named 2020 Truck of the Year, will deliver unprecedented fuel economy and capability with a new, 3.0-liter EcoDiesel V6 engine. According to Jeep, one tank of gas in the 2021 Gladiator will take you further than ever before while delivering the most responsive performance thanks to ratings of 260 horsepower and 442 lb-ft of torque.

"Gladiator's combination of unmatched off-road capability and the vehicle's fun-to-drive on-road performance, best-ever Gladiator fuel economy, and incredible driving range underwrite the fact that our consumer's knew exactly what they were asking for," said Jim Morrison, Head of Jeep Brand in North America.

The new third-generation EcoDiesel V6 paired to a TorqueFlite eight-speed automatic transmission is available to power the Gladiator Sport, Gladiator Overland, and Gladiator Rubicon. It features engine stop technology, performance, 4x4 capability, and fuel economy which are controlled with 40 individual shift maps.

The 2021 Jeep Gladiator EcoDiesel will arrive in dealerships later this year.


Shop 2020 Jeep Gladiator at Kelly Jeep Chrysler Today!