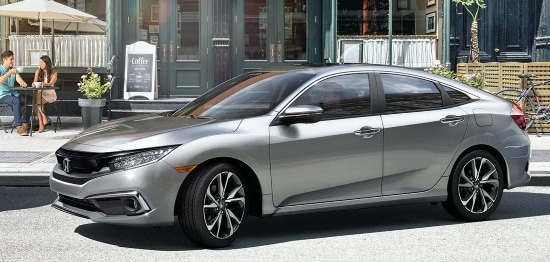 Big and exciting news for Honda fans.

For the sixth year in a row, Honda has been picked by Kelley Blue Book as America's "Best Value Brand" in Kelley Blue Book's Brand Image Awards. The award is given to brands that demonstrate quality, reliability, durability, and resale value.

"Value is given at Honda," said KBB.com. "Affordability is just part of the equation when it comes to its full line of cars, trucks, and SUVs. Quality, reliability, and resale value all figure into the company's winning formula. Honda's reputation for all these attributes makes it the logical choice among mainstream brands, according to KBB.com shoppers."

The 2020 Brand Image Awards are based on consumer automotive perception data from Kelley Blue Book's Brand Watch study, which taps into more than 12,000 in-market new vehicle shoppers annually on KBB.com. It also offers insight into how shoppers perceive important factors driving their purchase decisions, such as capturing brand and model familiarity and loyalty among new-car shoppers.

Honda is no stranger to awards. In addition to being recognized as America's "Best Value Brand" by Kelley Blue Book, Honda has also been named "Most Awarded Brand of 2019" for its decade-long established reputation for strong resale value and reliability.


Shop The Latest Honda Models Today at Kelly Honda!