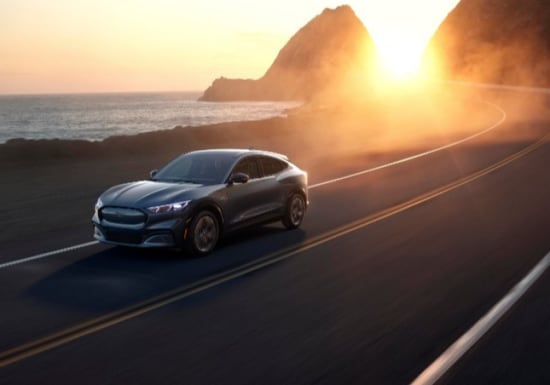 Big changes coming to Ford.

For the first time ever, Ford is coming out with an SUV that is powered exclusively by electricity. While the SUV shares a name and familiar style as the Mustang, the two vehicles are for the most part unrelated. Here is what we know so far about the 2021 Ford Mustang Mach-E.

For starters, the Mach-E will have standard hands-free self-driving on most of its trims. Active Driver Assist will be part of Ford's Co-Pilot360, which is the most advanced suite of standard driver-assist technologies among full-line brands in North America. According to Business Insider, the Active Driver Assist lets drivers drive hands-free on more than 100,000 miles of divided, pre-mapped highways in the U.S. and Canada.

Another important feature that was recently announced by Ford is the Innovative Intelligent Range. What makes this feature so important is the fact that many drivers may experience anxiety when it comes to looking for a place to charge their electricity-powered vehicle. The intelligent Range tool will relieve that anxiety and allow drivers to know how much range they have left before powering up again.

"Electric vehicle customers need to be able to trust their range estimates," said Darren Palmer, Ford global director, battery electric vehicles. "People want to be confident they're going to make it where they need to go, whether they're on a road trip or coming home from work. Our new Intelligent Range feature helps ensure Mustang Mach-E owners around the globe know where they stand ahead of time, freeing them up to enjoy the ride."

The electric SUV will come in five trims: Mustang Mach-E Select, Mustang Mach-E Premium, Mustang Mach-E California Route 1, First Edition Mustang Mach-E, and a pair of Mustang Mach-E GT models: a standard GT and the GT Performance Edition.


The 2021 Ford Mustang Mach-E starts at $43,895 and is expected to be in showrooms in the fall.