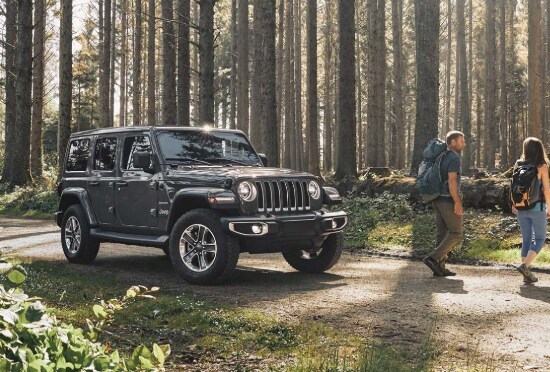 Important news for Jeep enthusiasts.

The new 2020 Jeep Wrangler EcoDiesel is the first Jeep Wrangler in the U.S. with a diesel engine. The 2020 model features the latest version of Fiat Chrysler's EcoDiesel turbocharged 3.0-liter V6, which can also be seen on the Jeep Grand Cherokee.

According to Car and Driver, the Jeep's diesel engine turns a great off-roader into something special. With various powertrains, door types, and excellent off-road features, the Wrangler has a great combination for nearly any buyer. The 2020 Wrangler delivers power and efficiency thanks to a choice of five engines, two of which are equipped with the new eTourque Mild Hybrid System.

In addition to efficiency, the driveability of the powertrain is excellent. The 260-horsepower, 442 pounds-feet-of-torque diesel V6 has the most torque you can get in a Wrangler. Cars.com did a test drive in the 2020 Wrangler EcoDiesel and found that it was an impressive off-road vehicle with no penalty to its performance. This is mainly thanks to the amazing throttle mapping of the diesel engine in low range.

Overall, the new 2020 Jeep Wrangler EcoDiesel is quite impressive. In addition to its excellent powertrain and off-roading capabilities, the 2020 Wrangler is officially the most economical Wrangler yet.

The 2020 Jeep Wrangler EcoDiesel is available with all Wrangler 4-door trim levels, including the range-topping Rubicon. The diesel engine, which Jeep is offering across all Wrangler trims, will start at $37,795.