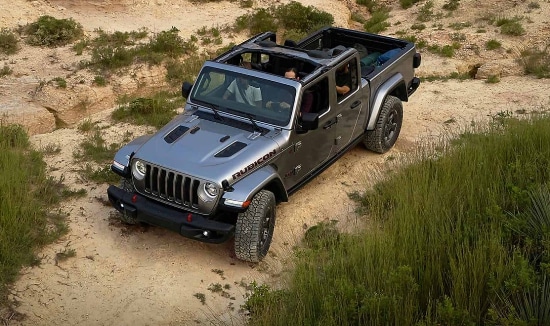 After months of speculation, Jeep has finally revealed its new vehicle that many have been anticipating: the 2020 Jeep Gladiator.

The popular automaker has done something it hasn't done in decades: produce its very first truck since the 1960's. Described as the "Wrangler with a pickup bed," the 2020 Gladiator made its official debut at the 2018 Los Angeles Auto Show.

Here are some key features that come with the pickup truck:

According to The Drive, the truck is powered by a 3.6-liter Pentastar V-6 that produces 285 horsepower, and in the 2020 calendar year, it will be FCA's 3.0-liter EcoDiesel motor. The eight-speed automatic will be the most popular transmission, however, customers can opt for a six-speed manual on the Pentastar equipped models.
Being modeled after the original 1963 Gladiator, the 2020 Gladiator is a legitimate pickup truck. It has a full 5-foot bed and comes with a unique frame which is 31 inches longer than a Wrangler four-door.

We can expect to see the 2020 Jeep Gladiator in showroom the second quarter of 2019.